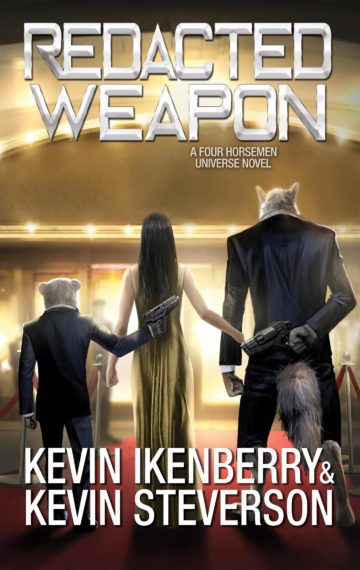 $4.99
Buy Now
Read A Sample
See The Reviews
See The Full Series
Available in:

Kindle, Kindle Unlimited, Print

Pages:

448

Published:

March 22, 2022
Peacemakers. The Galactic Union's most capable enforcers and resolute negotiators, their name alone elicits fear and awe among the Union's citizenry.
In the aftermath of the Guild War, the trail of Kr'et'Socae has gone cold. Young Peacemakers Jyrall and Larth continue their search with the intent to bring the disgraced Enforcer to justice. With new intelligence in hand, they make a move on a known associate and the game's afoot once more.
Cora McCoy and the Blue Ridge Kin have completed their initial mission on the ocean world Krifay only to have their contract terminated by the Crusaders. Forced off world, Cora and her friends join the Peacemakers on the pleasure planet Prestone with the intent of taking down the mysterious Hatfield and getting one step closer to Kr'et'Socae.
On the way to bring down Hatfield, though, they discover a corrupt, inhumane racing system which pits a group of normally docile aliens in a dangerous and deadly race for a stolen effigy. With little choice, the Peacemakers—as well as friends old and new—must undertake a daring mission to end Hatfield's operation, face down the Crusaders, and set things right without losing sight of their goal… or losing their very lives.