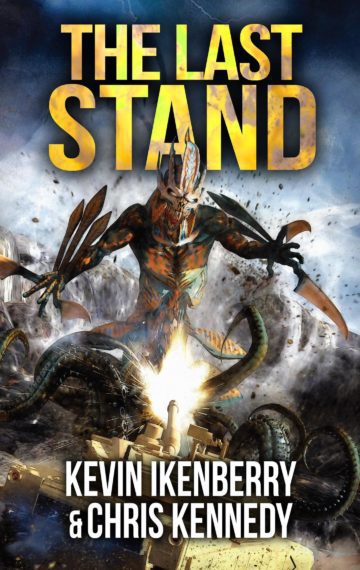 $4.99
Buy Now
Read A Sample
See The Reviews
See The Full Series
Available in:

Kindle, Kindle Unlimited, Print

Pages:

283

Published:

October 18, 2022
One last chance to save the world!
When the first asteroid was spotted heading toward Earth, no one thought much about it. But then a second one was found, and then a whole string. One might have been happenstance… but thirteen was enemy action!
But who was responsible for them? With asteroids bearing down on the U.S., China, and Russia, all the nations that could have done it were unlikely to have been the ones who actually caused the apocalypse headed toward Earth.
It was bad when the asteroids began hitting the planet, devastating the areas where they fell… but when 35-meter-tall monsters began climbing out of the impact craters, things quickly became far, far worse. And when they were found to be immune to most conventional weapons, everything went completely into the toilet.
With the alien hordes dominating the land and sky, though, humanity did what it did best—it created the Guardians, massive mecha that were able to take the battle to the aliens, and rushed them into production. But with four continents already about to fall, there was just one question—would they make a difference?