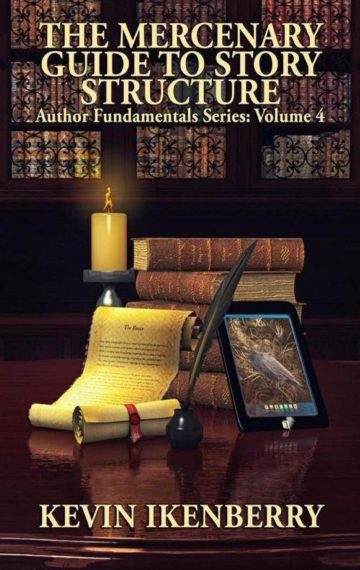 $6.99
Buy Now
Read A Sample
See The Reviews
Available in:

Kindle, Kindle Unlimited, Print

Pages:

115

Published:

June 13, 2022
Everyone loves a good story, so what do all good stories have in common? Structure.
There are two prevailing traits amongst writers when discussing structure – they're either plotters or pansters. A plotter creates a detailed, sometimes heavily regimented, outline for their novel while a pantser writes "from the seat of their pants" and discovers the story and is characters as they go. Which kind of writer you are doesn't matter when it comes to story structure. No, really.
Why? We've understood story structure our whole lives. It's been passed down to us for hundreds of years and we inherently understand it, but bringing it to the page requires a different mindset entirely. We have to understand story, but we also have to pay attention to plot, theme, and most importantly, characters and their goals. The best part? It's more simple than you think.
Kevin Ikenberry's first attempt at a novel took him eighteen months to write and was rejected by every publisher he approached. When the second idea came along, he decided to do it differently and dig in with story structure. With the help of a good mentor, Kevin took his research and advice to heart and wrote that second novel in less than two months. That novel went on to become his debut novel and was a finalist for the Colorado Book Award.
What changed? Kevin learned the nuances of story structure, how to effectively use plot and theme, and how to create lasting, influential characters with real emotions and real conflict. This is your chance to do the same and take your writing to the next level – through understanding structure.